How does the one-hand watch differs from a normal watch?
---
Advantage of the one-hand watch TIMEMATE for ladies
---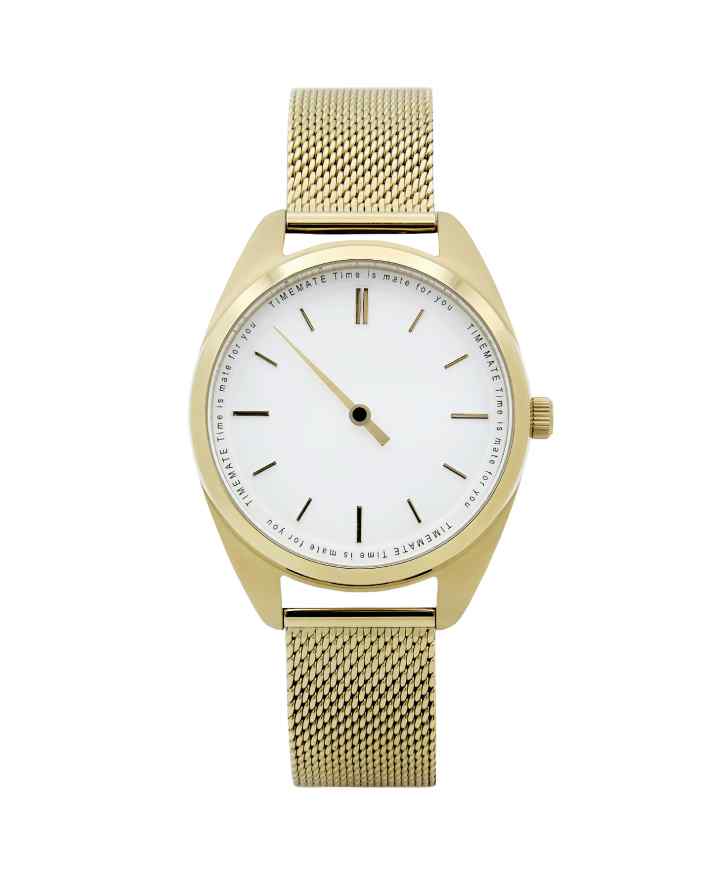 In the case of the wristwatch with one hand, the TIMEMATE, the existing hand shows the hours; on the normal watch with two hands, the hour and minute are clearly indicated by the respective hand.

The advantage is that the one-hand watch can be read in the same way as watches with two hands. However, due to the missing minute hand and second hand, the minutes and seconds cannot be read accurately and the accuracy when reading the time is less precise.

The inaccurate display of the time leads to a more relaxed approach towards time.

So deceleration becomes a gift - Time is MATE for you!